concert: 竹瓦小路 ラストな夏、小路を巡る夜酒場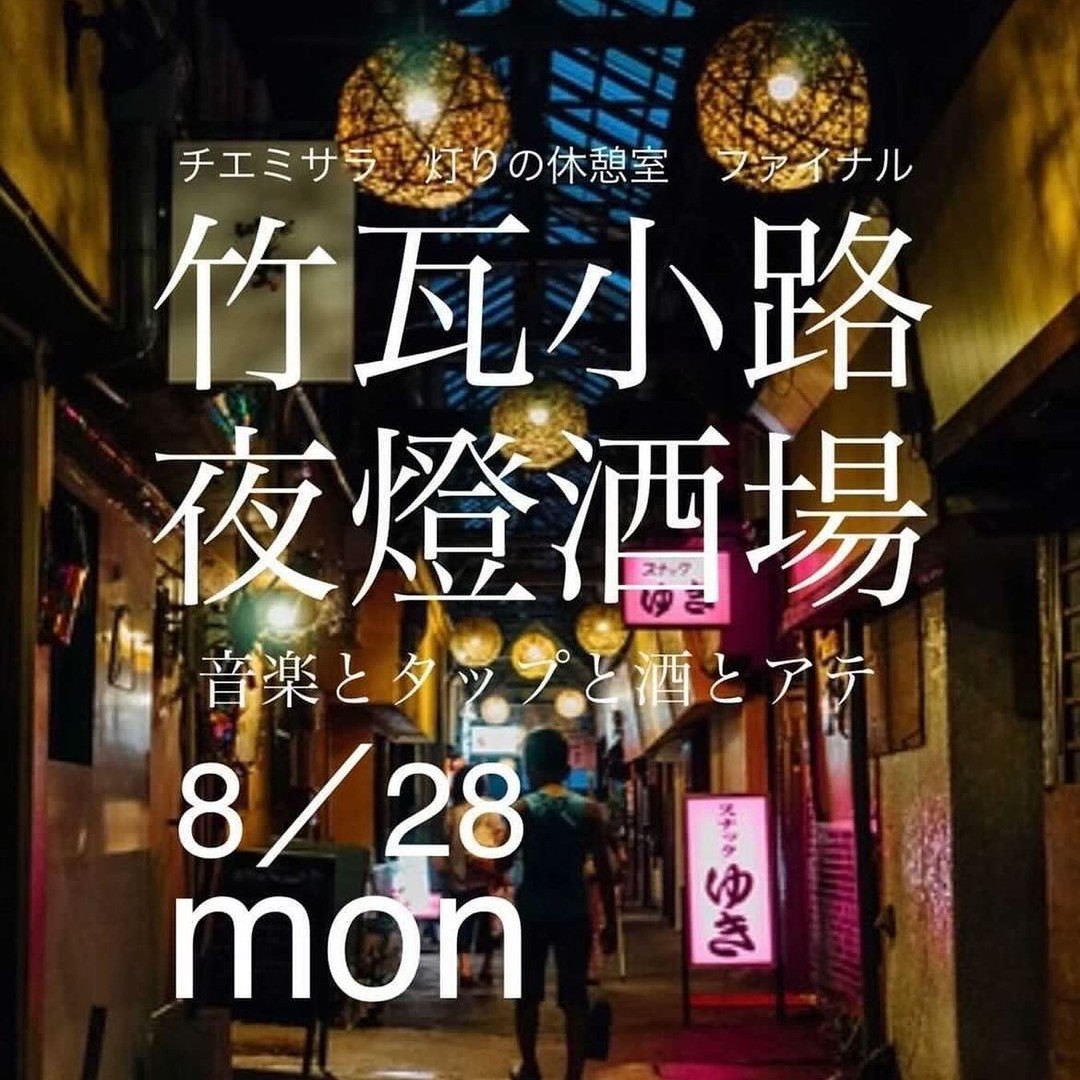 Chiemi-san opened her little candle bar in Takegawara-koji for two months. On Monday, it will be open for the last time and combine the whole thing into a street festival of all the neighbouring bars and cafés.
Together with Hirai Masaya, we will provide musical accompaniment for the evening.