Anarchia
As it happened, I was able to accompany the wonderful Omani Frei to the Cinanima Festival in Espinho in 2021. Inspired by the concentrated load of animated films, I started working on my own animated film while still there.
The song Ufo by Yok Quetschenpaua, which has been with me for a long time, is the template for this and is now being filmed in an English and German version in an animated cartoon. 🎉
Logbook
march 2022
The song, freshly mastered from the studio, is here. Bilingual, of course:
January and February 2022
I gather three other musicians – Atze, Henk & Achim – around me to record the song in the recording studio. We rehearse for six weeks and on 25 February the time has come and we record in the Virtuos Vibes recording studio in Dresden.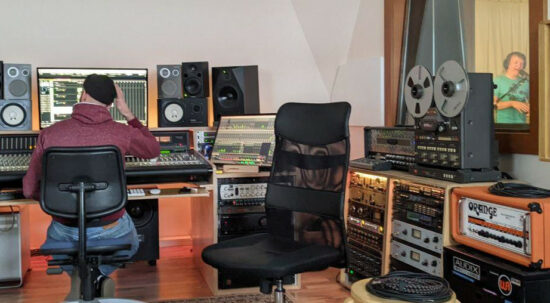 In parallel, the great Alina Milkina creates the world in which the film will take place. Berlin as a cartoon: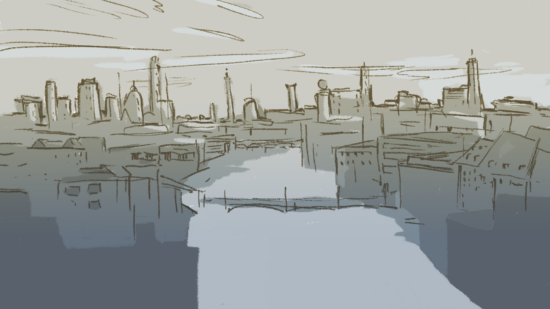 December 2021
The text is ready. \o/
November 2021
Still in Espinho, I start working on the storyboard and the translation of the German text, with great support from the lovely Brad Hock.