Smörgåsbord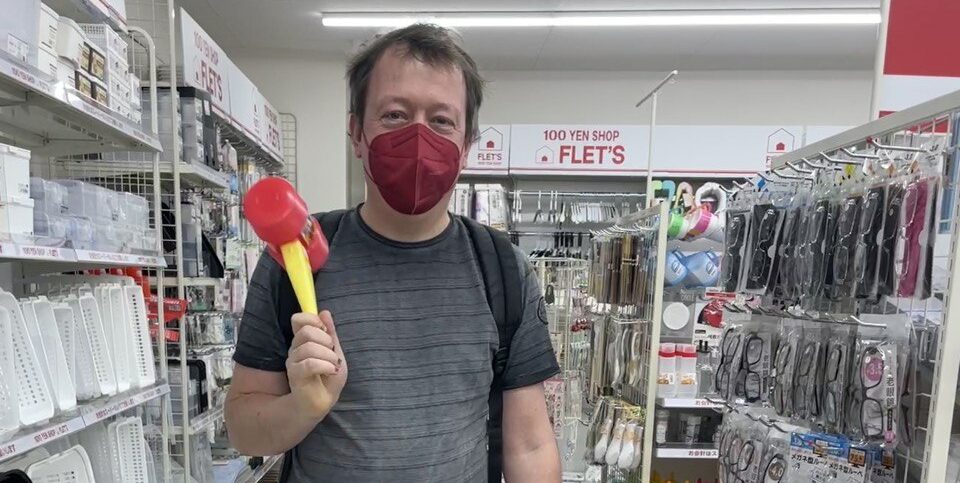 I am on the world with the wonderful Omani Frei. Well, so to speak. The plan is almost three months Japan and then from north to south through Europe, always with the summer temperatures. If you want to know where it is going, follow our travel blog:
Vegan Butcher
Recently, the Vegan Butcher opened in Dresden Neustadt. From the very beginning, this is now under fire from concerned citizens and offices, because vegan flesh does not exist. Oh, really?
Transkription
A Ehm, Jan
B Yes, Jan?
A You know the vegan butcher in Dresden?
B Ya.
A There's been a lot of beef about them since they opened…
B Beef?
A Yes, because it's called a butcher, even though no meat is sold there.
B So what?
A Well, that confuses people so much that they stand inside and buy aspic and then wonder at home why it tastes so different. And then they write threatening emails and feel good because they have defied this disaster.
B Yes, it's very brave to send a hate text anonymously from afar. As if it wasn't enough just not to go there anymore. The shop doesn't need such morons, people are always queuing up there.
A But you also have to understand them. For example, there's the court ruling that milk can only be called milk if it comes from an animal. Otherwise people will be confused again.
B Oh, you mean they think that almond milk is cow's milk with almond flavour. It's just good that scouring milk isn't listed among the dairy products…
A Now you're getting polemical again.
B And what about coconut milk? Is it now also called coconut drink?
A Don't talk nonsense. People often ask why plants are prepared to look like sausage – you can also eat them unprocessed.
B So I understand you correctly that carnivores are allowed to process their foods into sausages, but vegetarians are supposed to nibble their vegetables raw.
A No, I'm really only concerned that it remains clear. The food authority also said that aspic shouldn't be called aspic because there's no flesh in it. Which brings me back to the beginning: vegan butcher is simply misleading.
B Because plants are not flesh.
A Exactly!
B What is the part of a fruit between the peel and the stone called?
A Uh, flesh?
B Exactly.
Bundeswehr (German Armed Forces)
I learned to play the piano. It's just not always so easy to take the Bechstein grand with me on the train. That's why I like to take my ukulele with me on the road and write a lot of songs with it.
With the song Bundeswehr, I thought it actually sounded great and just skipped the step to the piano.
Kollektivshanty
I am lucky to be part of the best collective this side of the Elbe, the Neustadt Art Kollektiv. It is this collective that organises the annual Neustadt Art Festival, where we like to throw various ideas around on Sundays.
Fabi came up with the idea in 2021 that we needed a collective shanty. Ok, I thought, and started and a little more than a year later the recording followed – of course with the whole collective. Rumour has it that there will be a video soon…
The song
The text
Spätverkauf (late shop)
Every year, the adriAkustik Liedermachenfestival calls for the Liedermachenliga. In this league, a song has to be written within four weeks on a given theme or keyword.
In 2021 I took part in it, the theme was Spätverkauf (late shop). As an old jazzman, I stole the harmony and melody from the 1930s "All of Me" and put lyrics to it: An ode to late shops!
Live recording of the competition
Text
Harald vs. Schwarzparken
Das "Deutschlandticket" kommt bald, obwohl auf den SocialMedia-Fluren schon gewispert wird: "Kommt das 49-Euro-Ticket wohl noch vor seiner ersten Preiserhöhung?" Dass 49 € zuviel sind und mit den ganzen Einschränkungen eben keine klimafreundliche Mobilität für alle geschaffen wird, darüber sind sich Sozialverbände, Verbraucher·innenschutz, einige Parteien und viele Menschen einig. Wir brauchen zügig einen umlagefinanzierten ÖPNV, gern mit einem bedingungsfreien 9-Euro-Ticket als Übergangslösung.
Eine andere Seite dieses Komplexes ist die absurde Tatsache, dass Fahren ohne Ticket eine Straftat ist. Kein anderes einfaches Delikt im Straßenverkehr wird so hart geahndet: Weder Falschparken, noch Geschwindigkeitsübertretungen, noch Fahren unter Alkohol – bei all diesen Delikten handelt es sich um Ordnungswidrigkeiten. Seinen Ursprung hat diese Absurdität in Nazi-Deutschland, als das "Erschleichten von Dienstleistungen" im Strafgesetzbuch verankert wurde. In meinem Song Schwarzparken erkläre ich anschaulich diese Gegensätze und die Auflösung selbiger.
Aktuell gibt es in der Dresdner Neustadt einen Fall, der zeigt, dass dieses Strafgesetz vor allem mittellose Menschen trifft. Der Straßenkünstler Harald sitzt im Knast, da er die über 800 € Geldstrafe nicht bezahlen kann. Solidarische Menschen haben sich deshalb zusammengetan und sammeln Geld, um die Strafe zu bezahlen und Harald zu befreien. Das Spendenkonto sowie den Termin für eine Soliveranstaltung findet ihr auf den Seiten des Malobeo.
Hall'n Bad
For the call of the art festival Begehungen 22, the wonderful Omani Frei and I applied with a concept. In the end, the concept did not make it to the shortlist, but I would like to record it here for posterity.
Project outline
Empty places created by people are usually surrounded by a very special atmosphere. When one enters such buildings, one is overcome by the desire to demonstrate the place's dignity in the form of silence.
In the case of a swimming pool, this seems downright absurd.
After all, what makes such a place if not liveliness? Memories of outdoor swimming pools are inevitably linked to a loud soundscape. A confusion of voices, splashing water, squeaking noises, children laughing – all this is simply part of the swimming pool. If such a place is lacking, one becomes painfully aware that something is wrong. So the place must not be punished with silence, the voice must be given back to it. With Hall'n Bad we want to do just that.
Sound …
The acoustic epicentre of any swimming pool is the large pool in the middle of the hall. Hall'n Bad sets the scene for this centre. During the residency, Jan Kosyk will use the existing objects in the bath and its surroundings (slides, pipes, brickwork, cabinets, glass, water, voices, etc.) to create different sounds, record them and compose works with the sounds. These works are then played back via eight boxes in the floor drain of the edge of the pool. The individual loudspeakers are only audible in the immediate vicinity, like an impressive reminder of times gone by. In this way, the perceived history of the bath can be traced along the edge of the pool.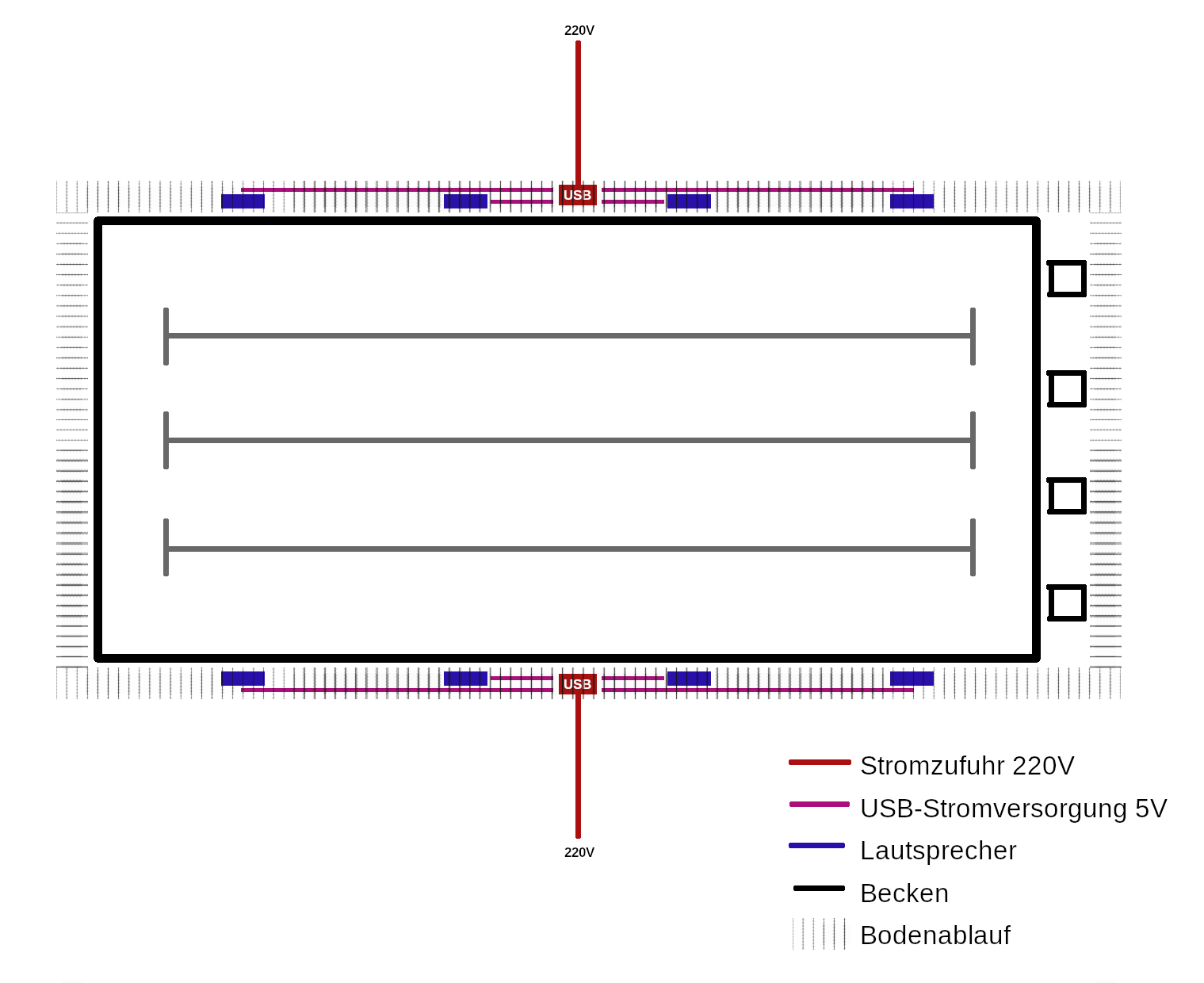 … Painting
Since the sound installations are not visible, Omani Frei will paint the tiles inside the pool to create a visual attraction. Ecologically safe clay colours and pigments will be used: ultramarine, iron oxide red, delicate spinel turquoise and a little gold ochre. The resulting abstract painting matches the colour of its surroundings and is an eye-catcher at the same time.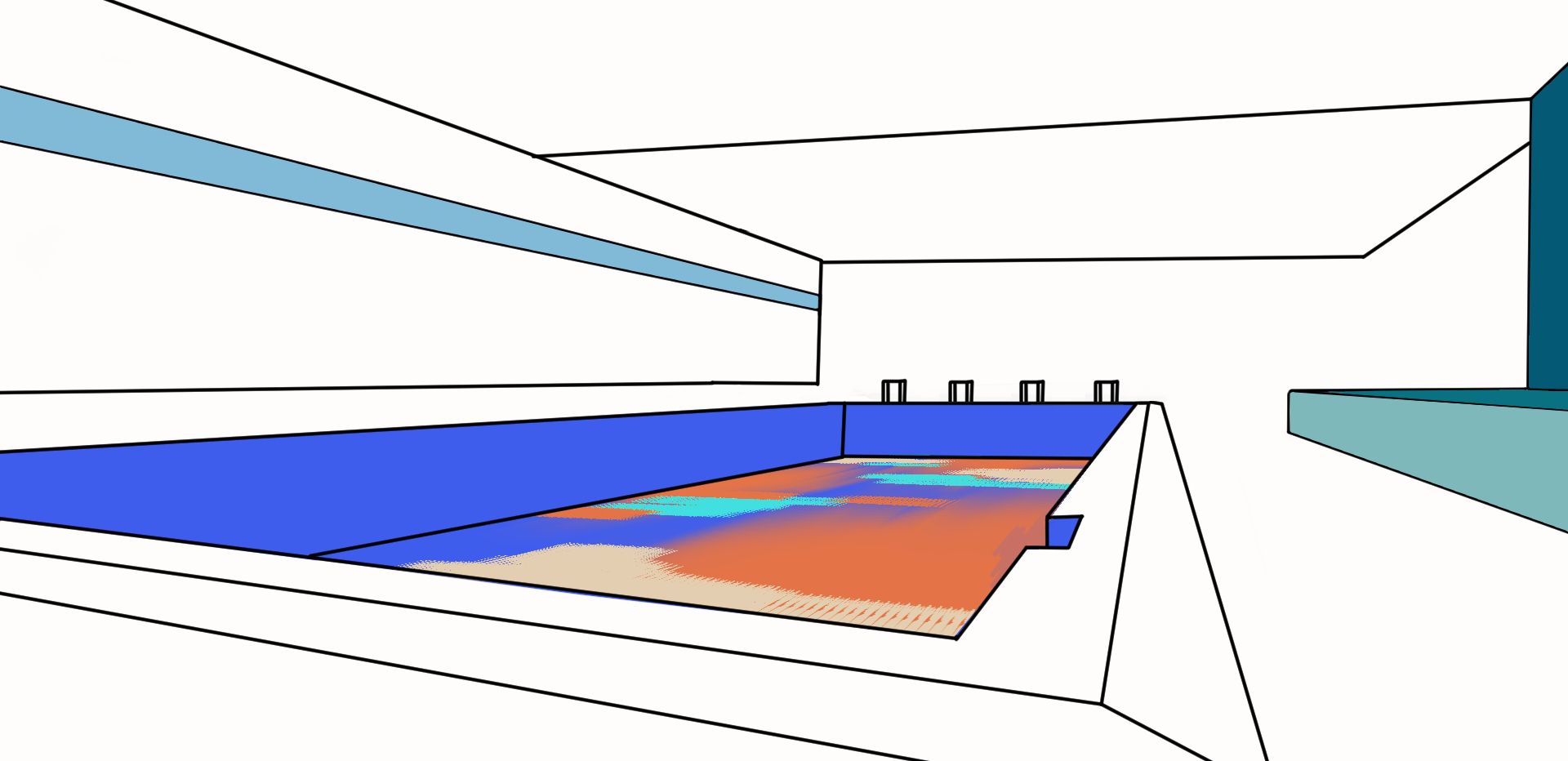 The album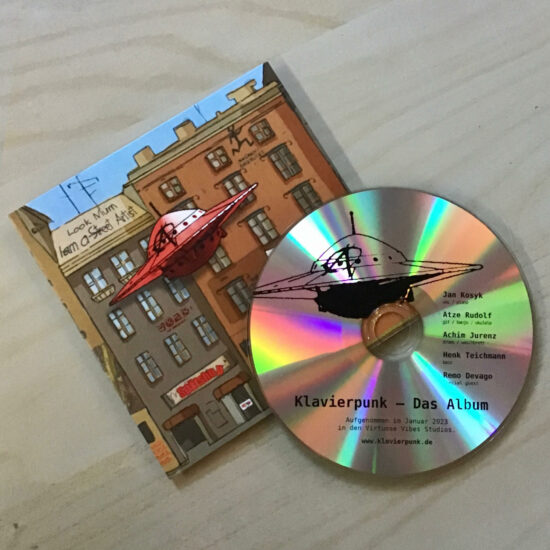 The world is full of things that no longer work: Social injustice, climate change, capitalism, favouritism towards rich people, mass murder in the Mediterranean – the list seems endless. But since I don't just complain, I've made it my business to throw constructive ideas and little utopias into the room. And preferably musically!
You can find the music on Spotify, Soundcloud and here.
You also have the option of receiving the album on CD by post. Just send me a short message with the delivery address and the number of copies and I will send the music on its way.
Klavierpunk – Das Album
Autonomia
(Yok Quetschenpaua)
Besetzt
(Jan Kosyk, Freddie Perren, Dino Fekaris)
Nazis im Haus
(Terrorgruppe, Jan Kosyk)
Innen ein Punk
(Jan Kosyk)
Lied der Galaxie
(Jan Kosyk)
Spätverkauf
(Jan Kosyk, Gerald Marks, Seymour Simons)
Anarchia
(Jan Kosyk, Yok Quetschenpaua)
Band
| | |
| --- | --- |
| Jan Kosyk | vocals, piano |
| Atze Rudolf | guitar, ukulele, banjo |
| Henk Teichmann | bass |
| Achim Jurenz | drums, washboard |
| Remo Devago | 2nd vocals at Spätverkauf |
| Virtuose Vibes | Recording studio, mixing, mastering |
Logbook
Thu, 2 March 2023
We threw the record release party together with our Fatschenhock for Smörgåsbord and since then the album is official! 🍾
Sat, 25 February 2023
Pssst, the recordings are ready. We're doing a little pre-release here before the official release in March.
Tue, 31 January 2023
Today followed the finish: Together with Remo Devago I gave the song Spätverkauf content. It was short and crisp and also a new experience to record vocals without a live band. Thanks Remo!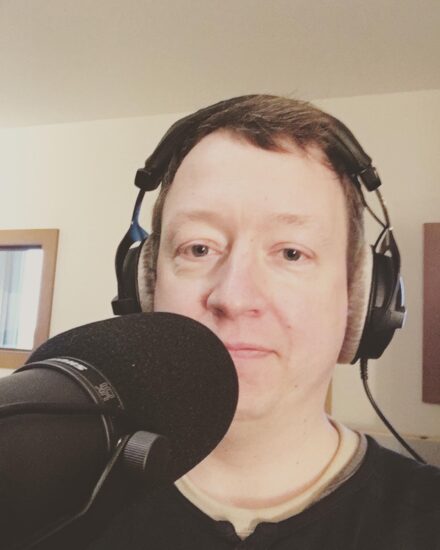 Sat, 28 January and Sun, 29 January 2023
We did it: We recorded 8 songs in the Virtuose Vibes recording studio. It was fun, exciting and we are mega satisfied.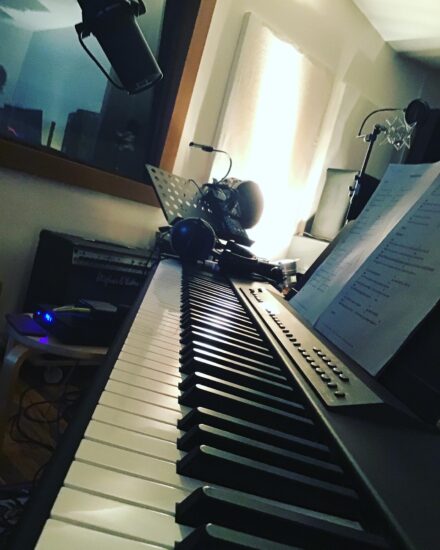 Fri, 27 January 2023
The crowdfunding was successful! Many thanks to all supporters, so the release of the songs on the web and on CD will follow in the next few weeks. \o/
Mon, 9 January 2023
At our penultimate rehearsal before the dress rehearsal we recorded all the songs. Feel free to take a look:
Tue, 20 December 2022
We had another rehearsal yesterday and I finally managed to take some pictures. I don't want to deprive you of them: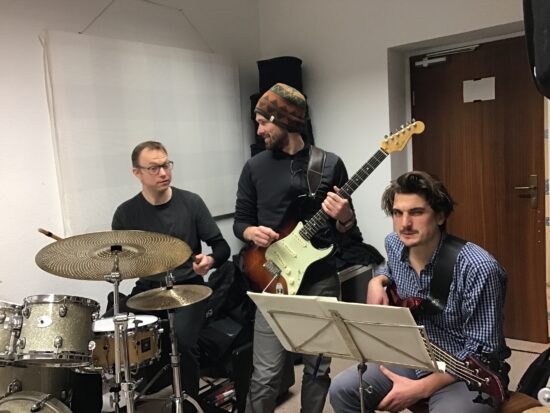 Sat, 19 November 2022
It's getting serious: Crowdfunding is going live.
Mon, 11 July 2022
This page is being created and this much can be revealed: We have scheduled rehearsal dates and booked the recording studio.
msw wird ob
On 12 June 2022, there will be an election for mayor of Dresden. Dr. Martin Schulte-Wissermann is a candidate for the Pirates. Reason enough for me to make a musical statement.
Audio
Video
Text and chords
Flaschenpfand (Bottle Deposit)
I met Toti Liedermachens from Braunschweig years ago at the adriAkustik. Back then we took over the hammock stage together with Mengede and from then on we met every year for a beer, a song or a chat somewhere at the festival.
Now Toti recently wrote to me – with a soundtrack attached – and the request to "play something to it". So I did, played several ideas with piano and Wurlitzer on it and sent it all to him. With the addition of a bass track by Philip Omlor, the song Flaschenpfand was rounded off. And because every good song needs a good video, we shot a few takes in Dresden and Toti in Braunschweig. This is how the following video came into being, in full compliance with the corona ordinance, and will now remain forever in the collective memory of posterity.